You have or are planning to purchase one of the following IKEA carcases?
We have a wide range of designs for all exterior fronts like doors, drawers, side panels, top panels, plinth and décor strips compatible with carcasses for above (hinges and drawer rails must be purchased at IKEA)
In order to use the player, it is necessary to consent to the storage of cookies associated with player services (YouTube, Vimeo).
Yes, I accept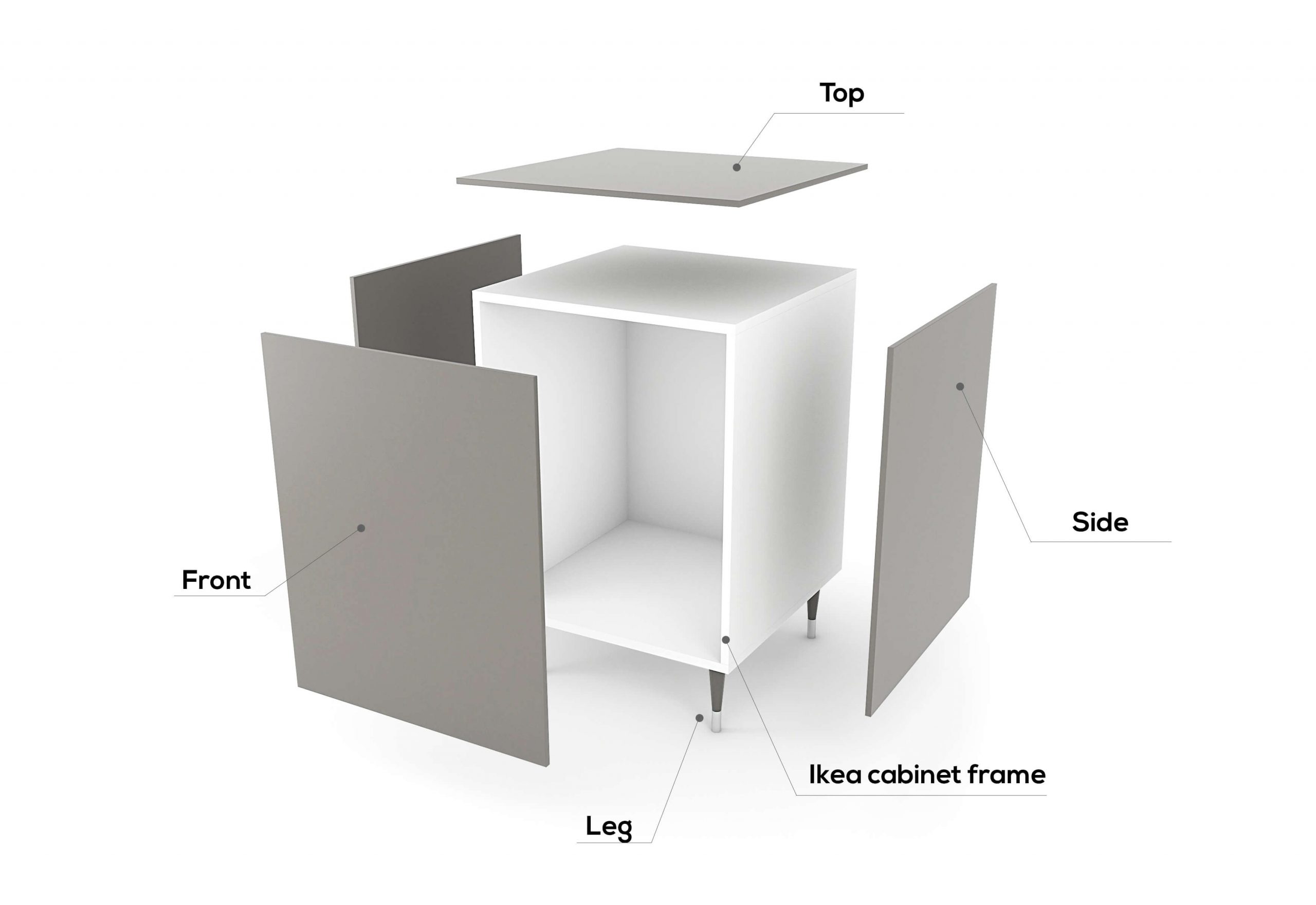 Here at Noremax, we pride ourselves on providing our customers with the very best kitchen, wardrobe, sideboard and storage options to make the most of any sized space. We have a number of kitchens available in a range of different styles and colours for either a classic, elegant look or a modern twist with elaborate handles to help you add character to the room.
Do you dream of transforming a tired room into a new stylish space? Then look no further than Noremax, as we can help you do just that. As a Norwegian manufacturer, we have an established production in Norway where we offer a range of fronts for IKEA's carcasses. These include the Metod and Faktum kitchen systems, Pax wardrobes, Besta sideboards as well as sides, tops, handles and legs to add a personal touch to your kitchen and create a space that you can be proud of. For complete flexibility, all fronts supplied are made to fit into the hulls of IKEA furniture to ensure that the replacement process is as seamless as possible. We understand that an abundance of screws can be a challenge to work around when replacing cupboard fronts, which is why we provide you with simple fitting and easy-to-follow instructions to ensure that you get the results that you want as quickly as possible.
We believe that a simple cabinet option can help to create an amazing canvas for a kitchen that is ready to impress. This design can then be spiced up with amazing features, making a stylish central hub for your household. With a simple-to-fit design and variety of colours, there is an option to suit all styles.
Combining imaginative IKEA solutions with our unique series of fronts, it's now possible to create a look individual to you and the space that you have available. With endless colour options and three types of finish, you can achieve the high-quality look of a bespoke kitchen.
Respected by architects and interior specialists across Scandinavia, Noremax is now heading into the UK market with enthusiasm, unique designs and a meticulous eye for detail. Our goal is to create high-quality products with an elegant design to perfectly complement your interior. In addition to this amazing level of quality and design, we make ordering from us easy. Simply select your chosen cabinet fronts, choose your preferred payment option and wait for delivery within 6 weeks.
It couldn't be easier to have a design that you want without breaking the bank in the process. We will make the cabinets and ship them straight from Norway in any colour that you like – all you need to do is pick the style that you want and send us the reference number and we will set to work. We will help you to achieve the dream kitchen that you want in your chosen colour theme without the need to compromise.
In addition to a vast range of design options, we offer our blog, allowing each of our customers to gain some inspiration for your new kitchen interior design; discover how to create your dream space and how you can mix up your cabinets and colours.
Are you interested in what we have to offer? Get in touch by either emailing [email protected] or by calling a member of our team on +46768889860 to find out more. We're here to help you bring your vision to life and help you achieve the perfect central hub for your household, with amazing results.