BESTA GUIDE
How to create a perfect room
The Besta system for Ikea
When you purchase the Besta hull from Ikea, you open up a world of possibilities. From building a sink to higher cabinets with shelves, the Besta range is a neat and stylish way to organise your essentials.
Create your own unique piece of furniture with the Besta series and our range of replacement cabinet fronts and sides. Available in three colour options, choose from white, dark brown and almost black. If you like the look of wood but don't want to pay the price tag, the Besta range looks like solid wood but is in fact, wood effect. What's more, the range is available in the following sizes (width x height in cm): 60×38, 60×64, 60×128, 60×192, 120×38, 120×64, 180×38 and 180×64. Please note: each option is 40cm deep.
It is important to note that passing hulls on Ikea pieces are also available in depths of 20 cm. Our replacement front fittings fit both the 40 cm and 20 cm deep hulls, but the top plates and side panels are adapted specifically for the 40 cm deep cabinets from Besta.
If you want to build a cupboard that is larger than those described, it is possible to put multiple cabinets together. To achieve this, simply turn the cabinets side by side. However, if you want to ensure maximum stability, we suggest using fewer cabinets.
If you require a cabinet that is 120cm, we recommend using a unit that is 120cm rather than using two cabinets of 60cm. In a nutshell, the fewer cabinets you use the more stable the piece becomes.

Across the globe, there's a huge production of Ikea furniture. With this in mind, there are minimal differences in the size of cabinets which can be found. While it doesn't happen often, if the cabinets differ from each other, for example, in depth, it may become apparent that the top plate or fronts that they are not 100% equal. To avoid this as much as possible, if you build cabinets using fewer pieces, the risk of this occurring is minimal. One final piece of advice is that for maximum stability and safety, we always recommend attaching the cabinets to the wall.
BESTA GUIDE
How do I find out if a cabinet I have is from BESTA series?
It is easy to figure out that all series from IKEA have specific dimensions. If you go to IKEA's home page, you can find both the pictures and the dimensions of the cabinets and you can compare them to check what you have at home.
Do I find drawer fronts for sideboard?
Unfortunately, we do not have drawer fronts for BESTA cabinets, we only offer doors. If you want a sideboard with drawers, we recommend taking a look at the METOD series wall cabinet. We have drawer fronts for them.
Do you sell countertops for sideboards?
Yes we do. You have countertops made of MDF in the same colour and gloss as the rest of the sideboard. We also offer countertops in stone: Marble Carrara, and worktop similar to concrete from the BETON series.
Do you sell other lengths of countertops than the one described on the website?
Basically, we only sell the sizes we have on our website. If a business has a large order, we can sometimes also offer other sizes. Request can be sent to [email protected].
What gloss do you offer on countertops?
We offer MDF countertops in three different levels of gloss (the same as the fronts): matte, satin and semi-gloss. BETON has satin, matte and Marble Carrara has a polished surface.
What sizes of counter tops do you have?
MDF and BETON countertops are 12 mm thick and 60, 120, 180 cm long. Marble Carrara worktop is 20 mm thick and 60 and 120 cm long.
How many legs will be used for a cabinet?
Everything depends on how long the sideboard will be and from how many cupboards it is made of. There always should be one leg In each corner of a cabinet and if the sideboard is made of multiple cabinets you must put two legs in the middle of the joint.
Eg. If sideboard is 120 cm long (1 cabinet) it must have at least four legs and a 180 cm sideboard (120 cm cabinet + 60 cm cabinet) it must have minimum six legs. If the sideboard will be hung on the wall, you do not need legs. Only if you wish to, you can place them on the cabinet for the look.
Should the cabinets be mounted to the wall?
We recommend doing this to get the best possible security, regardless of the size or depth of the sideboard. When the sideboard doors will be left open, the sideboard won't be stable any more. Please be aware our doors are much heavier than cabinets (they are more solid).
How do I attach countertop to the closet?
Countertops made of MDF should be mounted with screws from the inside of the cabinet. Screws will have to be purchased separately as they are not included with the delivery of our fronts. Countertops made of stone, like Carrara Marble, do not need to be mounted. They are heavy and stable enough. However if you wish, they can be glued to the cabinet. Glues can be found in stores with building materials such as B&Q or Wicks.
How do I attach side panels to the cabinet?
Side panels should be attached with screws from the inside of the cabinet.
Which cabinets from BESTA should I choose for my sideboard?
First check how long do you want your sideboard to be. Then try to build it from as few cabinets as possible. The fewer cabinets you use, the more stable sideboard will be. For example, if you want a 240 cm wide sideboard, choose two 120cm cabinets instead of four 60 cm cabinets.
Feedback
Customer satisfaction is important to us. We value your feedback and welcome your comments, photographs and your individual experience with Noremax. If you'd like to share your feedback, do not hesitate to get in touch with us at [email protected].
We would love to see photographs of your new Noremax kitchen- share your kitchen with us by sending an email or posting on any one of our social media platforms.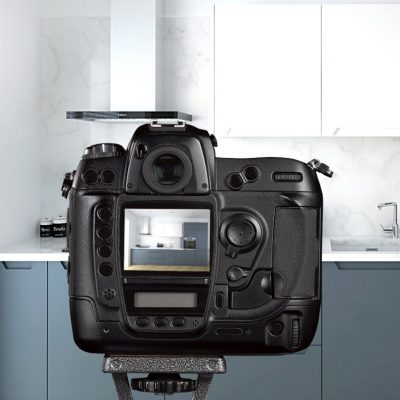 Collaboration
Interested in working with us? Whether you are an architect, interior designer or entrepreneur, if you are interested in collaborating with Noremax, please get in touch. Simply send an email to [email protected]; we look forward to hearing from you!