"The handle-free design creates
a super modern look that wins over other styles
with minimalistic wow factor"
Our Instyle product line is the perfect combination of a hands-free design and stylish functionality.
Handless kitchens make it easy to forget that the high-tech modern furnishing hides a lot of kitchen appliances and storage solutions behind its sophisticated stylish exterior.
The engraved top or bottom edge of the Instyle cabinet and the drawer fronts provide the perfect grip which makes it very easy to open.
Furthermore, the clean and elaborate center of the fronts are not just
practical, but also very stylish and adds an impressive touch to any home.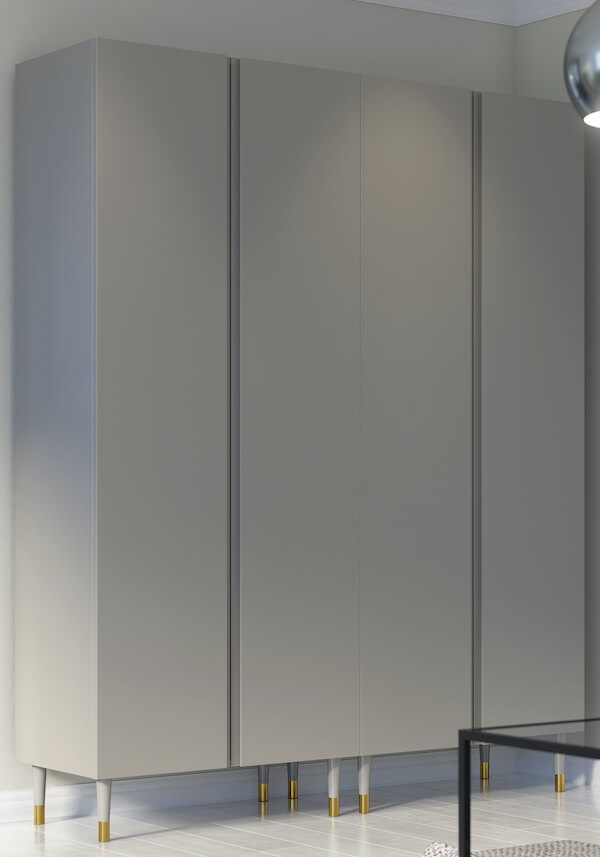 The silky kitchen fronts are the prototype of a healthy, minimalist design.
Do you like what you see? In that case, our Instyle range for kitchen, wardrobe or other storage can be just what you are looking for.
Create a fresh, light and airy style in your home with IKEA replacement cabinet fronts. Whether you prefer a simple colour palette, such as white, cream, gray or similar soft and gentle tones, or prefer a light but coloured shades, the Instyle range is perfect for you.
INSTYLE is available for: