PRINCIPLES OF CARE
How to create a perfect room
PRINCIPALS OF CARE
Fronts, sides and lacquered pieces
To keep your kitchen fronts, sides of cabinets and other lacquered elements looking their best we advise that you use a soft, damp cloth to clean. If required, a mild detergent such as soap maybe suitable. After cleaning, wipe dry immediately and thoroughly. It is important that you do not use any other chemicals; these can cause discoloration and act as an abrasive which will irreparably damage your fronts.
All wooden fronts covered with hard wax oil may show visible signs of wear over time and will require recoating to maintain their original appearance.
When you will notice that your fronts start losing their fresh look use a hard wax oil in matte finish (e.g. OSMO) to refresh them.
Handles and legs
Copper and Brass Materials
Handles made of copper or brass can develop a characteristic patina. If you prefer a more polished and shiny finish, we recommend using polishing agents for copper and brass. Otherwise, these materials can be cared for using mild soap and lukewarm water. It is important to let the handles dry completely.
Other metal materials
Handles made in metals should be maintained using mild soap and lukewarm water. Use a soft cotton cloth and let dry to avoid rusting and discolorations.
Leather
Our range of leather handles are made of leather from Tärnsjö Garveri. Some chemicals can affect the quality and colour of the material. Tärnsjö Garveri therefore, recommend that the leather is regularly cleaned with Leather Master Soft Cleaner or a mild leather soap. It is also recommended that the leather is treated with Leather Master Protection Cream or mild Leather grease or vax. Please be aware that treatment with leather grease or vax may affect the colour of the material and make it slightly darker. You can find more information on their website.
https://tarnsjogarveri.com/leather/care/
Timber
Wood is a natural material, it is hence of great importance that it is cared for properly. Our handles made in timber should therefore be cleaned regularly with mild soap and lukewarm water. Use a soft cotton cloth to give the wood the care it deserves. Dry immediately for best result.
Wooden legs
Wooden legs from Noremax should only be washed with a damp, soapy cloth. After cleaning, dry thoroughly.
Maintenance of Marmor Carrara
Marble has relatively large resistance to stains and discoloration. Red wine stains often settle easily if the worktop is not impregnated. We strongly recommend impregnating the Carrara Marble worktop with an impregnating agent suitable for marble. This is to protect it from dirt and discoloration. This is something that can be done easily by following the instructions of the manufacturer of the impregnating agent.
Feedback
Customer satisfaction is important to us. We value your feedback and welcome your comments, photographs and your individual experience with Noremax. If you'd like to share your feedback, do not hesitate to get in touch with us at [email protected]
We would love to see photographs of your new Noremax kitchen- share your kitchen with us by sending an email or posting on any one of our social media platforms.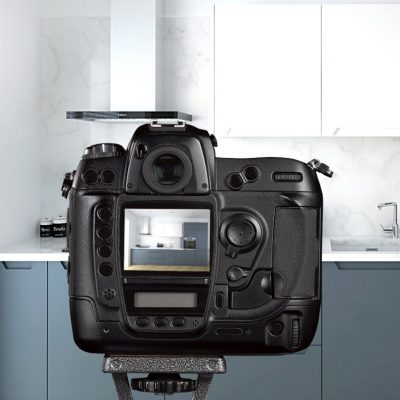 Collaboration
Interested in working with us? Whether you are an architect, interior designer or entrepreneur, if you are interested in collaborating with Noremax, please get in touch. Simply send an email to [email protected]; we look forward to hearing from you!