"Let nature into the home with
sustainable & solid bamboo fronts"
Bamboo + is made of compressed bamboo stems which makes the material at least 3 times harder than oak!
Just like wood, bamboo is a natural and eco-friendly material, with its warm tones and living structure it creates a welcoming and comfortable atmosphere in the home.
The two different nuances are depending on how bamboo is treated. The caramel one has been smoked to offer a darker, golden coloured effect while the light one is completely natural.
Bamboo + fronts are treated always with clear coat to keep the natural colour and for maintenance-free surface.
Bamboo+ comes in both Basic and all handless designs with engraved grip, to provide a good choice for everyone's taste.
All of these can be nicely combined with spray-painted fronts made of MDF
to create more variety in your design.
In the picture above is combined Bamboo+ Basic in Natural colour with Basic fronts made of MDF in NCS S0500-N colour, which creates a clean but warm expression with industrial details.
Below is the Bamboo+ Elegance design in Caramel colour combined with Elegance fronts made of MDF in NCS S8500-N colour.
Here are two different ways to combine fronts:
Make an island with fronts of Bamboo+ and rest of the kitchen in MDF fronts or vice versa.
Make smaller or top cabinet doors with fronts in any MDF design, and tall cabinets or bottom doors in another design such as Bamboo+.
Bamboo has generally become a popular choice of material among the population and this will probably not change very soon. It is for good sustainable reasons!
Did you know that it takes only 5 years for a bamboo tree to reach maturity and be ready for harvest? That means you can sow and harvest 16
bamboo shoots at the same time as one fully grown oak.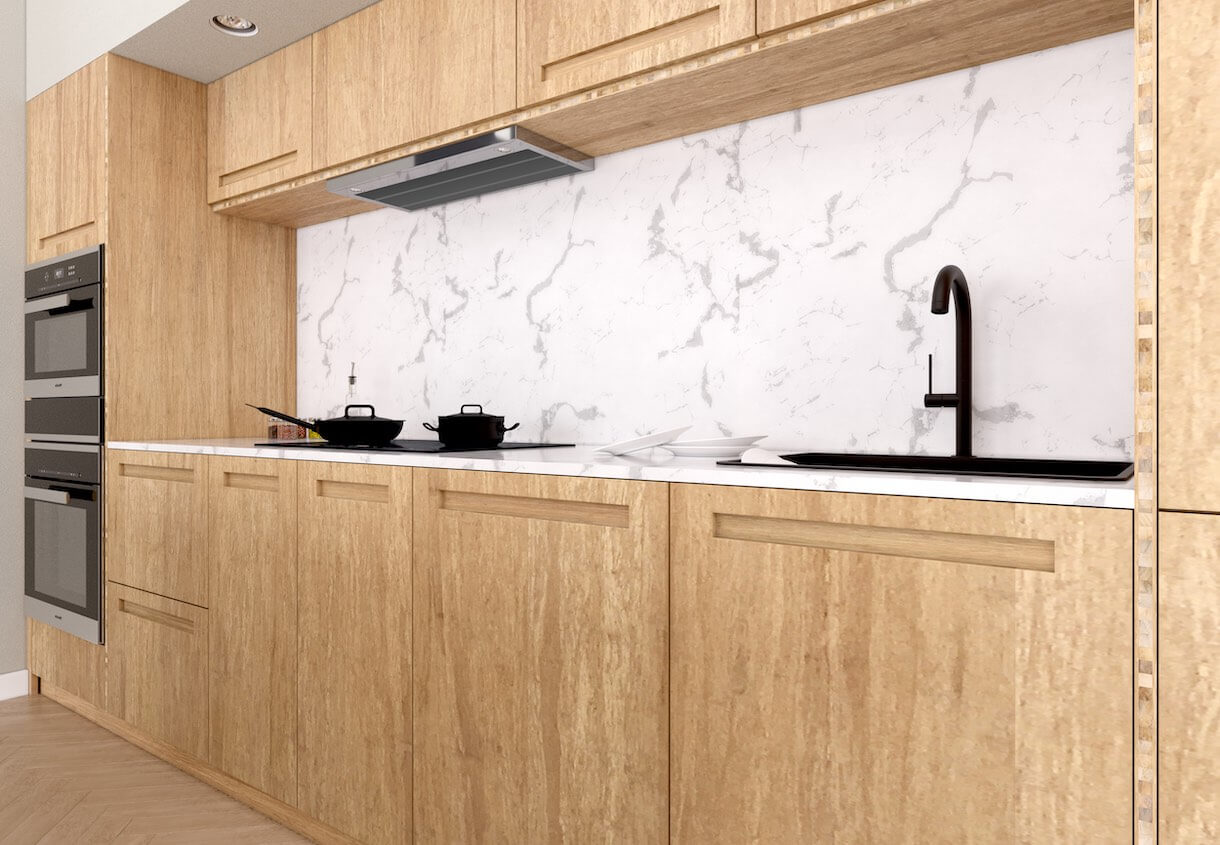 BAMBOO+ is available for: